Microwave meals: 7 easy options to try cooking in the microwave

Isabel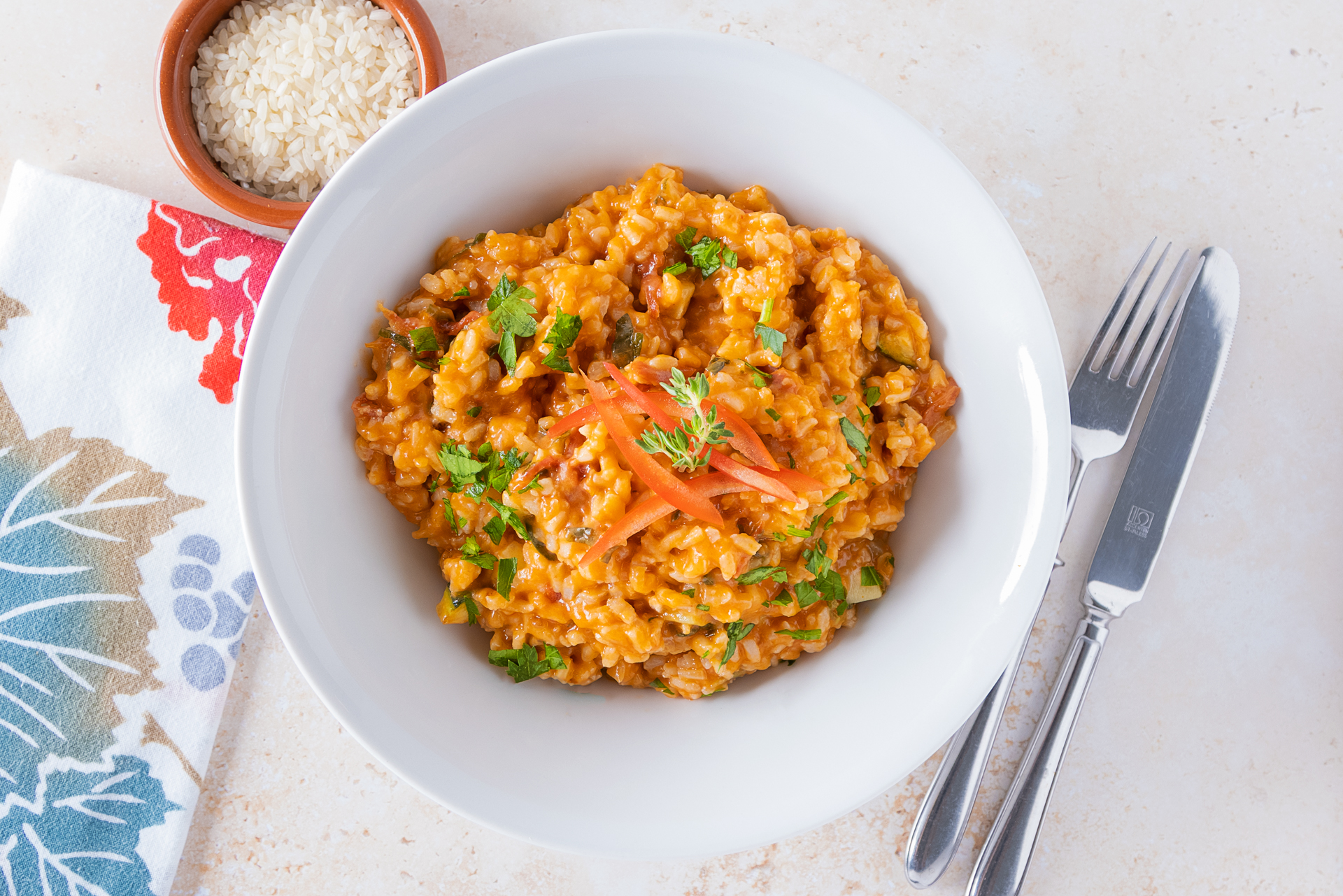 There are many reasons for turning to a microwave meal. Whether you're suffering from a broken oven, stuck in a student dorm, or just trying to save a bit of time in your week we've got some great tips for how to make healthy and delicious microwave meals.
Easy microwave dinners
Bean casserole
For this recipe start by adding diced onion, crushed garlic and a little oil to a microwaveable bowl. Microwave on high for one minute to soften the ingredients and bring out the flavour. Add some diced carrot, cooked beans, tomato puree chopped tomatoes and a small amount of stock. Stir well, then cover and microwave on high for 3 minutes. Add a generous handful of thyme and plenty of black pepper. Serve with some crusty bread and sour cream.
Baked sweet potato
If you don't mind missing out on a crunchy skin, then you can bake a potato much more quickly in the microwave than the oven. Just pierce the potato skin with a fork and place the potato in the centre of the microwave for 4 minutes. After 4 minutes turn the potato over and microwave for another 4 minutes. Cut it in half and top it with your favourite fillings, from grated cheese to tuna mayonnaise.
Butternut squash risotto
Looking to try something a bit more ambitious? You can make a risotto in a microwave. Just add 1 part risotto rice and 2 parts stock to a bowl cover and microwave for 5 minutes. Cut the squash into small chunks and add it to your bowl. Re-cover and microwave for another 15 minutes, pausing to stir at regular intervals. When you're happy that the rice is cooked and most of the stock has been absorbed stir through a generous amount of sage and parmesan, and voila!
Gourmet hot dogs
Because frankfurters come ready cooked, they're a quick and safe option for when you're a bit light on cooking equipment and time. Just pierce the skins with a fork and microwave them for 2 minutes until they're steaming hot. We recommend filling up your hot dog bun with fresh lettuce, tomato slices and red onion to add some fresh vegetables and nutrients. Top tip: since frankfurters are heavily processed, they can be on the unhealthy side, look out for a packet with a nutri-score A label for a slightly healthier option.
Microwave meals to eat for breakfast
Porridge
Cover your porridge oats with milk and microwave them for 3 minutes until steaming hot, then add your favourite toppings, we like to add cinnamon, raisins and a dash of honey.
French toast
Beat an egg with a dash of milk, a pinch of salt and some cinnamon. Soak 2 slices of bread in the mixture for a minute then microwave for two minutes until the egg is cooked. Serve with berries or maple syrup.
Craving something sweet? Try this dessert
Chocolate brownie mug cake
Add 4 tablespoons of flour, 4 tablespoons of sugar, a teaspoon of baking powder and 2 tablespoons of cocoa powder to a large mug. To the dry mixture add one egg, 3 tablespoons of milk and 3 tablespoons of vegetable oil. Mix thoroughly with a fork. If you'd like you can also add some chopped nuts or raisins. Place your mug in the centre of the microwave and heat on high for 1 to 2 minutes. You'll need to watch the mug and stop the heat when the mix has finished rising. Then dig in!
Are microwave dinners healthy?
It can be difficult to find healthy options for microwave meals. If you're buying ready meals in the supermarket, always check the ingredients list. If it reads like a chemistry test, then it's probably not very good for you. If the ingredients listed include plenty of fresh fruits and vegetables that's a promising sign. Also check the sugar and salt levels in the nutritional table as many microwave meals have more than the recommended amount of sugar and salt.
Looking for quick and healthy microwave meals?
Our healthy meal delivery service sends you fresh boxes of ready-to-eat meals each week through the post. Our meals are cooked from scratch with fresh ingredients and plenty of seasonal vegetables in our Geneva kitchen. Simply reheat them with 3 minutes in the microwave and enjoy!