Every Foods vs Powermeals: What's the difference?

Isabel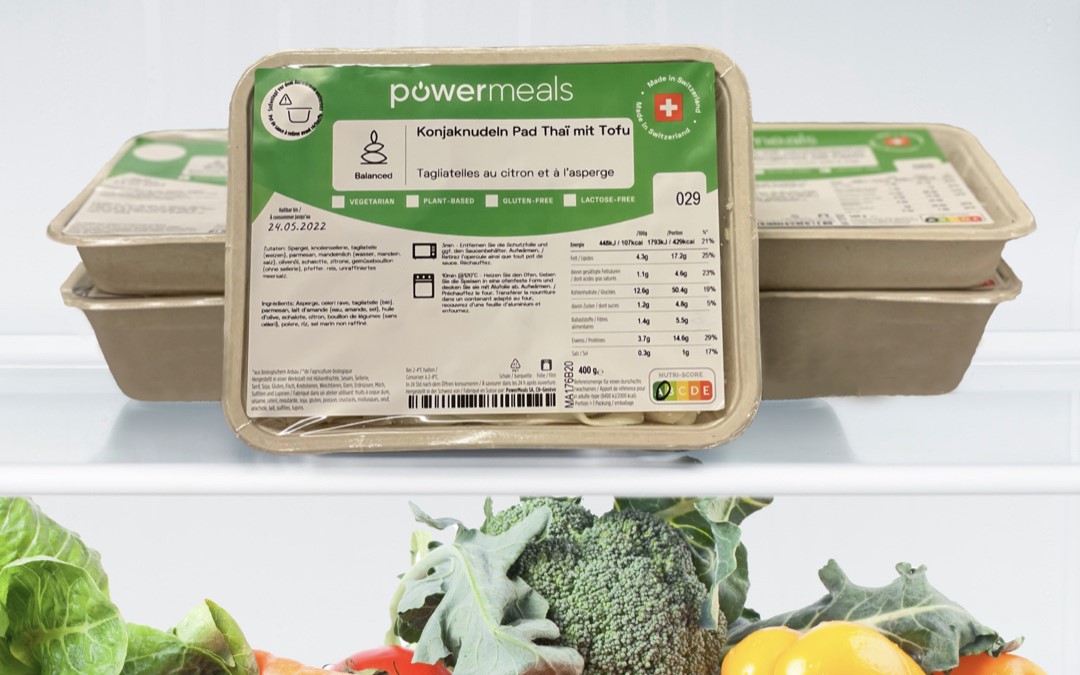 When it comes to getting a tasty and nutritious meal, without having to cook, there are more and more options to choose from. But how do you know what to choose? Here we compare Every Foods, who deliver frozen vegan dishes direct to the door, with our meal delivery service.
What is Every Foods?
Every Foods is a plant-based meal delivery service based in Germany. They deliver ready-to-eat, frozen meals in Germany and Switzerland as well as other European countries.
Focused on healthy, balanced dishes, Every Foods avoid using flavourings, and preservatives, instead focusing on wholefood ingredients. They use shock freezing to preserve their dishes which are delivered frozen, but otherwise ready-to eat. The meals can be reheated with around 8 minutes in the microwave.
What is Powermeals?
Like Every Foods, at Powermeals we focus on healthy and balanced dishes and avoid additives. However, instead of freezing our meals we seal them in a modified atmosphere to keep them fresh. The meals are delivered chilled, not frozen, and can be stored in the fridge for up to a week. The only preparation needed is to reheat the meals, which takes 3 minutes in the microwave or 10 minutes in the oven.
Powermeals are based in Switzerland and focus on using seasonal and local Swiss products wherever possible.
What's the difference between Powermeals and Every Foods?
Powermeals and Every Foods are both meal delivery services that provide customers with pre-made, ready-to-eat meals. However, there are some key differences between the two:
Both companies' meals are delivered fully cooked, however Powermeals are delivered fresh, whereas Every Foods are delivered frozen. This means Every Foods can be stored for longer in the freezer, but they also take more time to reheat.
Powermeals' menus change every week and include options for a wide range of diets, from meat eaters to gluten-free, low-carb, or vegetarian dishes. Every Foods offer a longer menu which changes less often. All their meals are plant-based.
Powermeals is a Swiss company that only delivers in Switzerland and focuses on using local and seasonal products. Every Foods was founded in Germany and ships to many destinations in Europe.
Pros and cons of Every Foods:
| | | |
| --- | --- | --- |
| Feature | Every Foods | Powermeals |
| Recipes from around the world | ✔️ | ✔️ |
| Healthy, balanced meals | ✔️ | ✔️ |
| Save time in the kitchen | ✔️ | ✔️ |
| Made in Switzerland | ❌ | ✔️ |
| How do the meals arrive? | Frozen | Fresh |
| Diets offered | 100% plant-based | Omnivore, carnivore, vegetarian, plant-based |
| Portion sizes | One size fits all | Medium, large or low-carb meals |
| Minimum prep time | 8 minutes | 3 minutes |
| Minimum order size | 6 meals | 3 meals |
Which is better for dieting?
Both Every Foods and Powermeals deliver meals that have been pre-portioned, so if you struggle with portion control, we may be able to help with your weight loss goals. We also work with nutritionists to ensure dishes are balanced with plenty of vegetables.
Powermeals also offer flexible portion sizes, including low-carb meals which can be a great way to manage your weight without feeling too hungry. Plus we offer guidance on how to use your meals as part of a diet plan, just check out our diet survey.
Want to give Powermeals a try?
Get tasty, nutritious meals delivered once a week, directly to your door, anywhere in Switzerland or Liechtenstein.