The best food box subscriptions in Switzerland

Isabel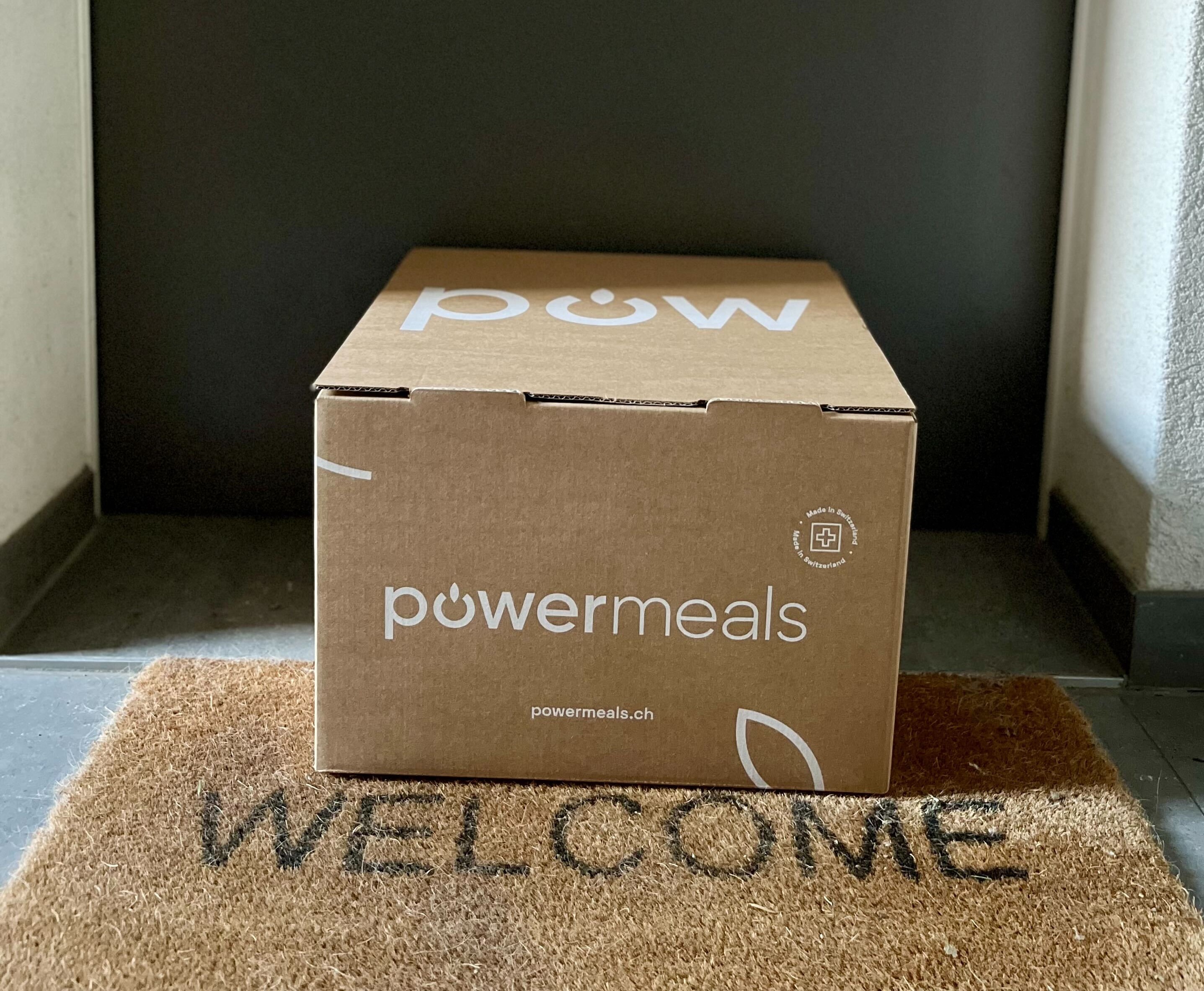 Are you looking for exciting ways to improve your food experiences? Or just trying to avoid making more trips to the supermarket? Look no further than these food box subscriptions, bringing exciting new flavours, right to your doorstep.
Whether you're a vegetarian, a meat lover, a snacker, or a wine connoisseur, there's a subscription tailored just for you. Let's dive into the best options the Swiss food subscription scene has to offer.
Here's our top picks:
Best for veggies: FreshBox.ch
Best for Snacks: Hoppbox
Best for wine: DIVO box
Best for cheese: Cheezy.ch
Best for meat: Frisches.ch
Best for ready meals: Powermeals (yes, we're a little biased).
Key specs
Starting Price: 40 CHF for over 4 kilos of veggies
Delivery Area: All of Switzerland
Delivery Frequency: Weekly, twice a week or daily
Why you should try it:
We all know it's important to eat a wide variety of fruits and vegetables, to get all the nutrients our body needs. This food subscription is making that just a little bit easier by delivering a range to your door.
Pros:
Abundant selection of fresh, locally sourced vegetables.
Customizable boxes to suit your preferences with small, medium, and large sizes available.
They have options to place a one-time order or do a 4 week trial subscription.
They use boxes that are made in Switzerland with recycled material.
They focus on local and seasonal fruits and vegetables.
Cons:
You must pick from their selection of curated boxes, it's not possible to build your own, so you need to like lots of different fruits and vegetables!
The website ordering can be a bit slow.
Best subscription for snacks: Hoppbox
Key Specs
Starting Price: 10 CHF for 4 snack mixes
Delivery Area: All of Switzerland
Delivery Frequency: Monthly
Why you should try it:
With loads of nut and fruit mixes to choose from, these snacks are a bit healthier than what you might normally reach for. Plus they arrive neatly portioned so if you're someone who can finish a box of biscuits in one sitting, you don't have to worry about going overboard.
Pros:
Diverse range of delicious snacks, perfect for satisfying cravings and with a mix of sweet and savory treats.
Delivered in packaged that fit through the letterbox for maximum convenience.
The subscription is easy to pause or cancel.
The snacks are made in Switzerland, so you can feel good supporting local business.
Cons:
The snacks come in plastic packaging (although it is recycled).
Best subscription for wine: DIVO box
Key Specs
Starting Price: 39 CHF for 2 bottles, including delivery
Delivery Area: All of Switzerland
Delivery Frequency: Monthly, or every 2, 3 or 4 months.
Why you should try it:
If you enjoy wine, this is a great way to discover new bottles from passionate Swiss wine makers. Plus you can find out a bit more about wine in the process.
Pros:
Curated selection of high-quality Swiss wines from many different regions.
Monthly news and reviews to enhance your wine knowledge.
Great for gifts and special occasions.
Choose between classic, Bio or Premium bottles, all chosen by experts.
Cons:
All the subscription boxes are made up of 2 bottles, which limits flexibility.
Best subscription for cheese: Cheezy.ch
Key Specs
Starting Price: 37 CHF for a 600g box with 4 different cheeses
Delivery Area: All of Switzerland
Delivery Frequency: Every 4, 8 or 12 weeks. Single purchases also possible.
Why you should try it:
If you find the supermarket cheese selections a bit disappointing then this is the subscription for you. All the cheese is made in Switzerland, and proceeds go to local dairy producers.
Pros:
Wide variety of Swiss cheeses, curated by their cheese sommeliers.
With each delivery you receive information about the dairy and what makes the cheese special.
The pick and mix box lets you choose your own cheeses, exactly to your taste.
Delivered in recyclable packaging.
Cons:
You need to really love Swiss cheese, because you'll be getting a lot of it.
Best subscription for meat: Frisches.ch
Key Specs
Starting Price: 105 CHF for 3 deliveries with a mix of meats
Delivery Area: Bern, or other addresses on request
Delivery Frequency: Weekly
Why you should try it:
Choose from high quality organic products, carefully curated and packaged – what's not to like.
Pros:
As well as their organic meat selection they also have a wide selection of fruits and vegetables and offer key items like eggs and bread.
If you don't want to order a subscription box, you can also select individual items for delivery from their shop.
Delivery is possible to any address in Switzerland, on Mondays, Tuesdays or Fridays.
Their deliveries are plastic and pesticide free.
Cons:
Limited delivery range, however when it comes to a meat subscription we recommend looking for a local solution!
The website is only available in German.
You can choose whether to get a trial subscription of 3 deliveries or subscribe for 20. If you choose 20 you are locked in for this amount.
Best subscription for ready meals: Powermeals
Key Specs
Starting Price: 48 CHF for 3 ready meals, including shipping
Delivery Area: All of Switzerland
Delivery Frequency: Weekly, or you can skip weeks in your online account.
Why you should try it:
The Powermeals meal delivery service is all about making healthy eating easy. Our meals are cooked from scratch by chefs using plenty of seasonal vegetables to help you feel great.
Pros:
The menu changes every week, with tens of meals available to choose from.
There are options to cover many dietary needs from weight loss meal delivery to vegetarian meals to gluten-free.
There is a focus on high quality seasonal and local produce, with 0 additives.
The meals are delivered in recyclable packaging.
Low-carb, medium and large portions available.
Cons:
Once you start eating these delicious meals, you'll be hooked!
What to Look Out for When Choosing Your Food Subscription Box
Selecting the perfect food subscription box requires a bit of consideration. Here are a few pointers to help you make an informed decision:
Dietary Preferences and Restrictions: Ensure the subscription aligns with your dietary needs, whether you're a vegetarian, vegan, or have allergies.
Quality: Look for boxes that prioritize high-quality ingredients and ethical sourcing, ensuring you get the best flavors while supporting responsible practices.
Customization: Choose services that allow customization to suit your taste preferences and portion sizes.
Variety: Opt for subscriptions that offer a good mix of food items to keep your meals exciting and diverse.
Value for Money: Compare the cost of the subscription with the quality and quantity of items included to make sure you're getting your money's worth.
Frequency and Flexibility: Consider how often the boxes are delivered and whether the subscription offers flexibility to skip or pause deliveries when needed.
Reviews and Reputation: Check online reviews and the reputation of the subscription service to ensure they have a history of satisfied customers.
In a culinary landscape as rich as Switzerland's, food subscription boxes offer a delightful journey through its diverse flavors. Whether you're seeking fresh vegetables, succulent meats, enticing snacks, exquisite wines, or artisanal cheeses, these subscriptions bring new tastes to your doorstep. So go ahead, explore, savor, and indulge in the gastronomic wonders on offer!