How Janick built a healthy balanced diet with Powermeals

Isabel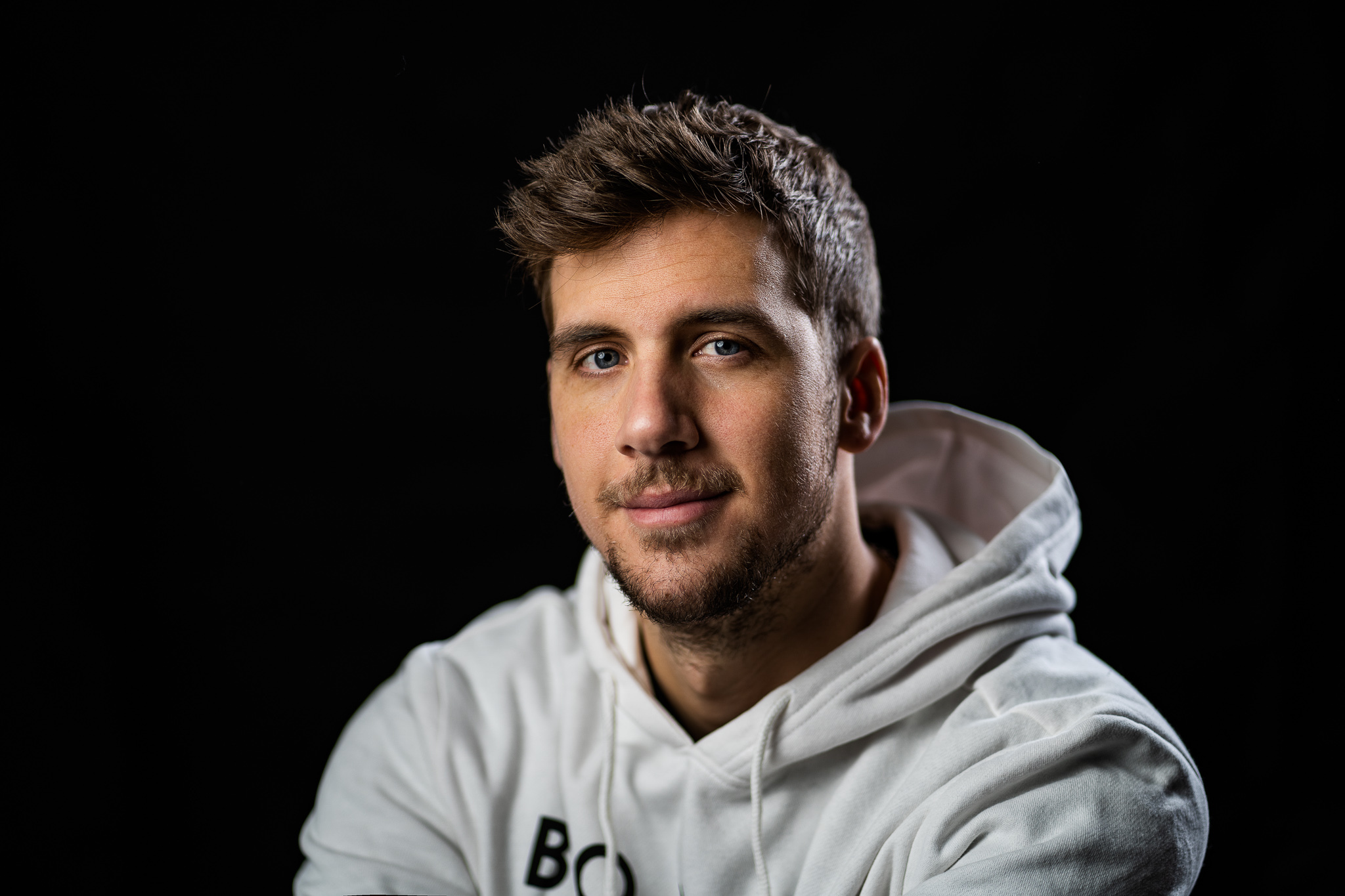 We all want to feel good in our bodies. Whether that means being able to run faster, having more energy or losing a few kilos to get your confidence back. Today we're going to talk about Janick's story of taking control of his diet with Powermeals.
Like many of us, Janick wasn't focusing on his health and found himself slowly slipping into bad habits and losing his confidence:
"My weight had always been increasing slowly. Although I was never seriously overweight, at some point I started to feel that my belly was just too much and I decided to do something".
Not a fan of cooking, spending hours crafting healthy home-cooked meals didn't appeal, so instead Janick turned to Powermeals:
"I don't like to cook and so I came across you via the internet"
He decided to order a weekly box of low-carb meals. By increasing protein, veggies and healthy fats while reducing the proportion of foods high in carbohydrates this diet helped reduce weight gain while still enabling him to eat regularly throughout the day :
"Thanks to low-carb through Powermeals, I was able to reduce my weight from 84kg to 74kg without ever going hungry"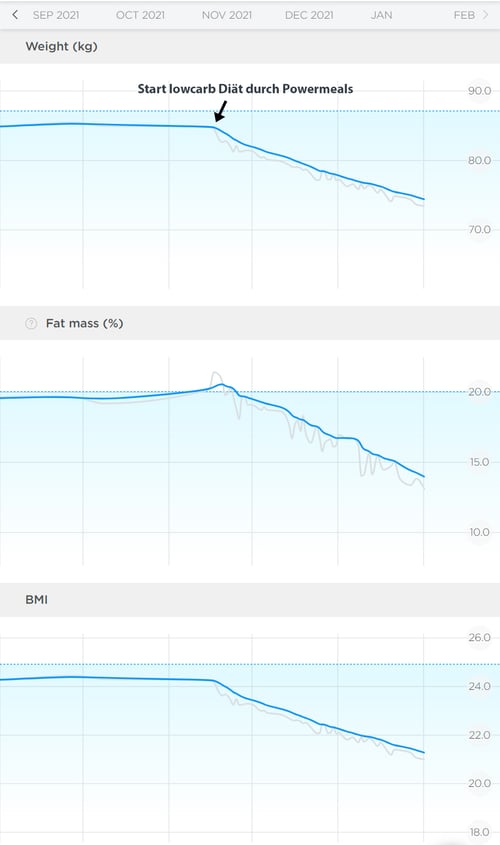 Image source: screenshot shared by Janick of his weight tracking
The Powermeals menu changes every week, which also helped Janick eat meals with lots of variety, here's a selection from his orders in month 1:
Week 1
Week 2
Week 3
Week 4

Butter chicken & vegetable curry

Konjac tagliatelle with caponata sauce

Citrus plaice fillet

Lamb couscous

Creamy yellow vegetable curry

Chicken katsu curry

Beef and mushroom casserole

Lamb kawarma with beetroot houmous

Mexican chicken bowl

Breaded kasha chicken & vegetables

Beef moussaka

Chicken masala & coconut vegetable curry

Saithe fillet in mustard sauce

Prawn & calamari paella

Scrambled egg masala

Ginger cod fillet

Lebanese chicken mujaddara

Turkey fricassee with autumn vegetables

Beef casserole

Dak Bokkeumtang
Now, low-carb eating has turned into a lifestyle and Janick has started to focus on the next steps for building his body confidence:
"My actual goal was to get to 78kg, but I achieved that so quickly that I kept at it and in the meantime low-carb has become a lifestyle. Now I'm going to start exercising again to strengthen my muscles."
Most importantly Janick is now feeling better than ever, and feels in control of his fitness again:
"I am very very happy, especially that I have noticed such a rapid change in my body for the first time and that I could see the success very quickly. I owe it all to Powermeals."
You can follow Janick on his Instagram: https://www.instagram.com/jaybee_808/
About Powermeals
Powermeals deliver healthy, ready-made meals direct to your door. Whatever your goals you'll find something for you on our varied weekly menu.