Top 5 gluten-free meals to cook on a weekday

Isabel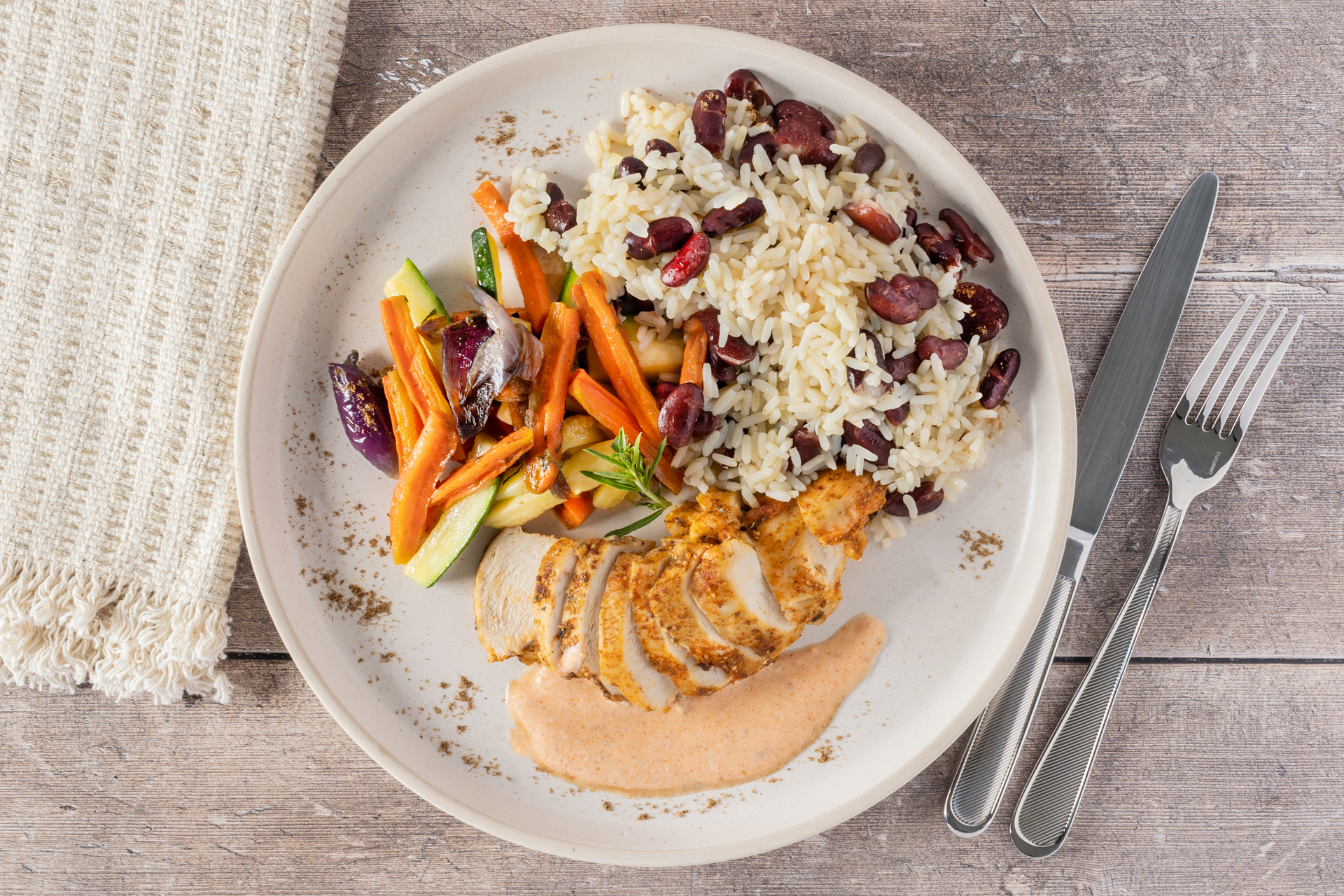 There are many reasons why you might be on the lookout for gluten-free meals. But cooking new recipes from scratch during the week can be pretty draining. Here are some of our top tips for easy gluten-free meals that you can enjoy in 30 minutes.
But first, what is gluten?
"Gluten" is used to describe a group of proteins found in many common foods such as baked goods, breads, and cereal. It helps to bind food together and comes from natural sources such as wheat and barley.
Why should you avoid gluten?
Most people have no problem eating gluten. However, some people experience gluten intolerance. This can take many forms from an upset stomach to headaches or fatigue. On the more extreme end of the spectrum there is also celiac disease, a chronic disorder triggered by eating gluten.
Some people also choose to avoid gluten to help them follow a healthy diet, as it is often found in high carb and lower nutrient foods such as pizza and pasta.
Which foods are gluten-free?
Here's a short list of some common foods that are and aren't gluten-free. However, be sure to always check the label as it's possible to find gluten-free versions of products that usually contain gluten and it's also possible for foods that you expect to be safe to have been contaminated.
Contain gluten

Gluten-free

Meat substitutes eg. Seitan

Processed meat

Bread

Pasta

Couscous

Cereals

Cakes & cookies

French Fries

Pizza

Soy sauce

Beer

Some types of vegetable stock

Meat

Seafood

Eggs

Dairy

Fresh fruit

Fresh vegetables

Rice

Quinoa

Potatoes

Nuts & seeds

Herbs & spices

Vegetable oils
What common meals are gluten-free?
While a gluten-free diet may mean you miss out on some of your favourite dishes, there are still plenty of options available. Indian food is your friend, with many curries like tandoori chicken or lentil dahl being naturally gluten-free, even when served with a side of fluffy white rice. Roast dinners are also safe but make your gravy from scratch as many ready-made gravies contain gluten. Barbeque ribs, lamb chops, roast potatoes are all fair game. If you want a lighter option omelettes and fresh salads are also safe, although again it's best to make your dressing from scratch as off-the-shelf options may be limited.
Our top 5 gluten-free recipes
Quinoa can be a great go-to for gluten-free recipes, and it doesn't take long to cook. We love the sweet and salty combination of halloumi and pineapple.
Konjac noodles are both low in calories and gluten-free, so if you're on a diet and missing your favourite noodle dishes, give these a try. Just soak them in water and then stir fry them with ginger, garlic, sesame oil and lemon juice plus any vegetables and protein of your choice.
3. Spanish tortilla
A great option in the summer, and very quick to make, especially if you have some leftover boiled potatoes. Simply fry some onions toss in the cubed potatoes and pour over whisked eggs so the potatoes are just covered. We like to add nutmeg, spinach and ricotta for extra flavour.
If you want to treat yourself to a steak it doesn't have to take hours in the kitchen, with a hot pan it can be ready with just 3 minutes per side. Plus a herby chimichurri sauce is the perfect easy topping with no extra cooking required.
Ok this one won't be ready in 30 minutes, as it needs to be left to slow-cook. But it can be a great option for making in bulk at the weekend. Popular in Thailand it brings something different to the curry format.
Struggling to eat gluten-free?
At Powermeals we deliver fresh, ready to eat meals direct to your door. Our meals are made from scratch with natural ingredients, and we have lots of gluten-free options to choose from, checkout our menu.