September fruits and vegetables: what's in season?

Isabel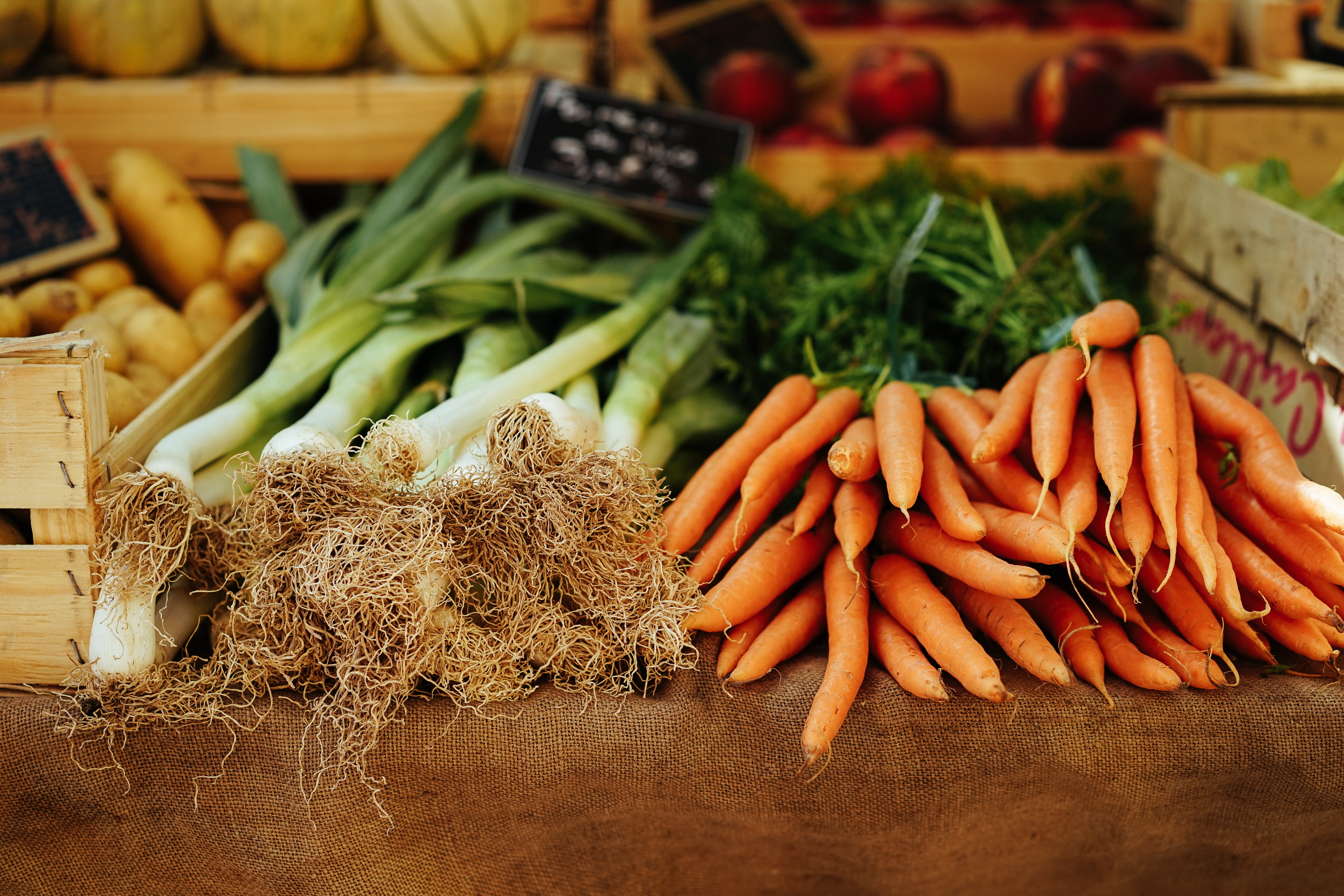 With temperatures dropping we're on the lookout for seasonal vegetables to cook. In September we can still enjoy the last summer fruits and berries of the year and the first tastes of autumn such as pumpkin and kale start to appear at the market stalls. Read on to find out which seasonal fruits and vegetables you should be keeping an eye out for in Switzerland this September, and why.
Aren't all the vegetables I can buy seasonal?
We've all experienced the huge amount of choice in the supermarket when it comes to deciding which fruits and vegetables to buy. But this can give us the wrong impression, because a lot of these fruits and vegetables are not grown in Switzerland all year round, they are often grown in the southern hemisphere and then flown in.
Why shop seasonally & locally?
There are many good reasons why you should buy vegetables and fruits seasonally and locally. What doesn't grow in winter is either imported or comes from greenhouses. Both pollute the environment, and can damage the local economy.
Swiss vegetables and fruits have a better environmental impact than imported ones. According to a study by the Swiss Federal Institute of Technology (ETH), the production of one kilogram of Swiss pears causes about 110 grams of CO2. If they are imported from South Africa, on the other hand, the emissions are four times higher. Nevertheless, South Africa is one of the most common countries for importing our pears.
Another key example is strawberries. Strawberries from Spain are available all year round, even though strawberries are in season in Switzerland for more than three months. Like the imported pears, Spanish strawberries consume more than twice the amount of CO2 by the time they reach Switzerland. Most of this difference is due to the increased watering needed to grow out of season, and transport emissions.
Fruits and vegetables that have to travel a long way are harvested unripe and often treated with preservatives. We believe they taste much less good than fresh, naturally ripened food.
But which products should you buy?
September is the transition month from summer to autumn. We're getting ready to leave the summer fruits behind and welcome the autumn fruits and vegetables as we switch from fresh dishes packed with herbs to rich warming curries.
September is the start of harvest season and we say "Grüezi" to pears, leeks and pumpkins and radishes. In keeping with the cooling temperatures, we can look forward to the number one autumn vegetable in September: orange pumpkins are finally decorating our flowerbeds again. Spicy horseradish, hearty parsnips and healthy beetroot are also a must for autumn. Spinach is making a comeback and celeriac can also be harvested again.
When it comes to fruit, we look forward to grapes and elderberries for snacking, as well as enjoying some of the last watermelons of the season.
Our seasonal summary:
Seasonal Swiss vegetables in September:
Greens

Lettuces

Cabbages

Root vegetables

Other Winter vegetables

Late Summer vegetables

Runner beans

Cucumbers

Spinach

Celery

Broccoli

Fennel

chard

Bativa

Oak leaf

Iceberg

Lollo rosso

Dandelion

Radicchio

Red cabbage

White cabbage

Pointed cabbage

Savoy cabbage

Chinese cabbage

Potatoes

Parsnips

Celeriac

Carrots

Onions

Beetroot

Turnip

Kohlrabi

Horseradish

Radishes

Pumpkins

Cauliflower

Mushrooms

Leeks

Peppers

Tomatoes

Sweetcorn

Courgettes
Seasonal Swiss fruits in September:
Fruits

Berries

Apples

Pears

Peaches

Plums

Grapes

Blackberries

Blueberries

Elderberries

Cranberries
We really believe that it's worth waiting until the vegetables or fruits are in season in Switzerland. If you buy locally and seasonally, you not only protect our beautiful outdoor spaces, but you might also benefit from boosted flavour. The seasonal calendar from "Swiss Farmers" is a great resource to help you do this.
If you need any more persuading, on top of the ecological benefits, local vegetables and fruit also taste better and fresher.
What is Powermeal's position on seasonal shopping?
We love seasonal produce. That's why we only cook with fresh and seasonal Swiss vegetables. It's a huge part of the Powermeals quality.
Autumn is fast approaching and with it our new autumn menu - so stay tuned! Until then, take the last chance to enjoy delicious summer flavours.